We are a
Web3 design agency
Web3 is built on top of blockchain technology and has brought with it an abundance of new innovations.
This new wave has facilitated the rise of NFTs, cryptocurrency, decentralised finance and lots more.
Despite this, the UX and design aspect of web3 is relatively unexplored, but Sequence are looking to change this.
If web3 is to reach mass adoption, it's vital that websites and decentralised apps become more user friendly.
As a web3 design agency, we specialise in applying our user-centred approach to your complex challenges whilst also being able to talk your language.
This has seen us successfully work on projects that include crypto launchpads, play-to-earn games, NFT analytic platforms and so much more.
Launchpool
Launchpool is a crypto launchpad which is revolutionising the way in which crypto projects get off the ground.
Sequence have partnered with Launchpool since the inception of their project. We worked together developing their brand identity, creating a website and most importantly, building the Launchpool app.
The product build involved the development of a staking platform, which allowed for pop up staking pools as well as the distribution of the LPOOL token. The platform was well received in the DeFi community and had a TVL of over $500 million at its peak.
We then went on to build the Launchpool dapp which currently exists across 6 of the major blockchains and allows users to invest in crypto related projects.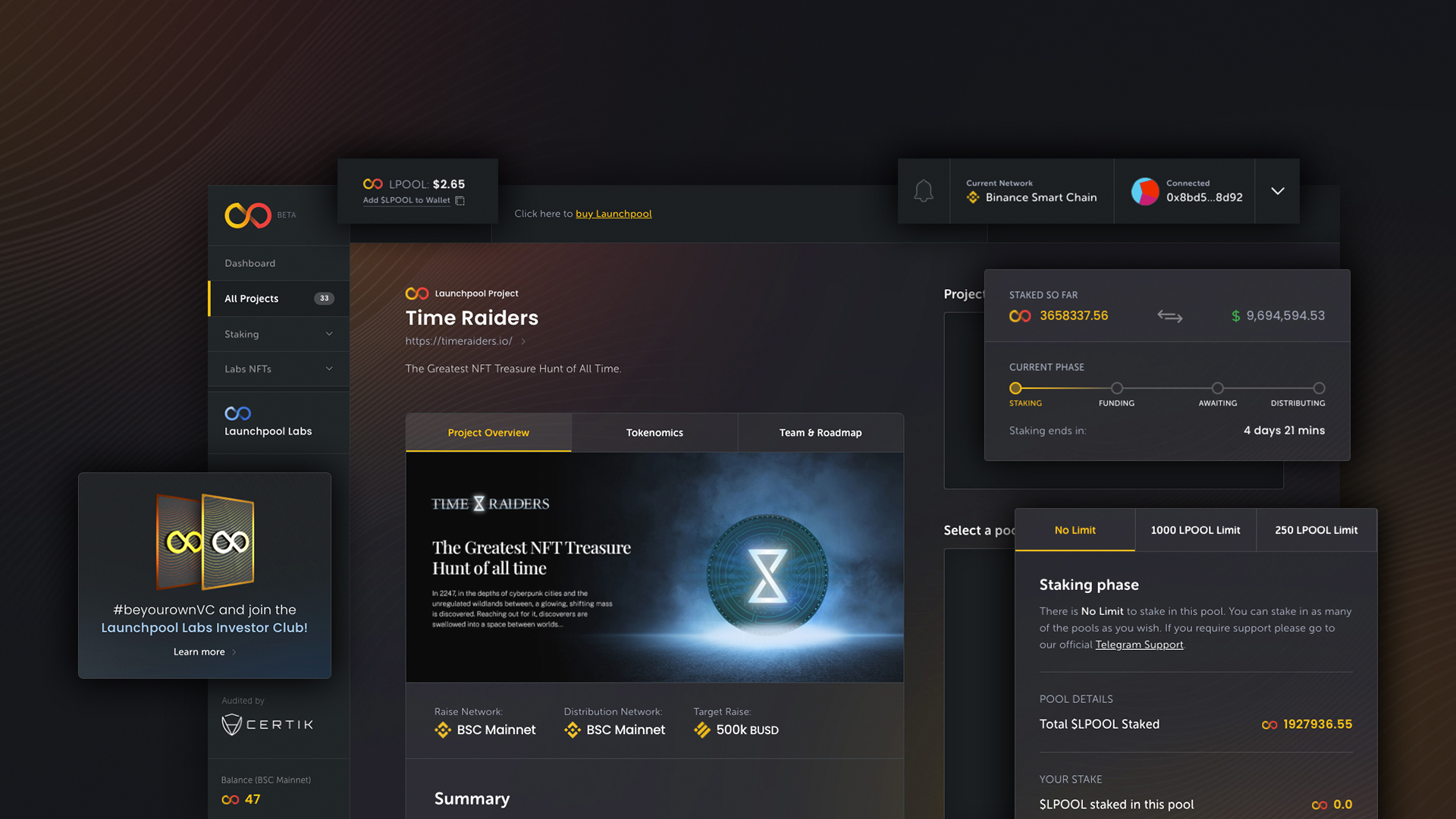 Making great things with...
Case Studies
Check out some of the Web3 work Sequence has done so far...