Published 24th April 2020
5 Great articles for learning about the UX of Blockchain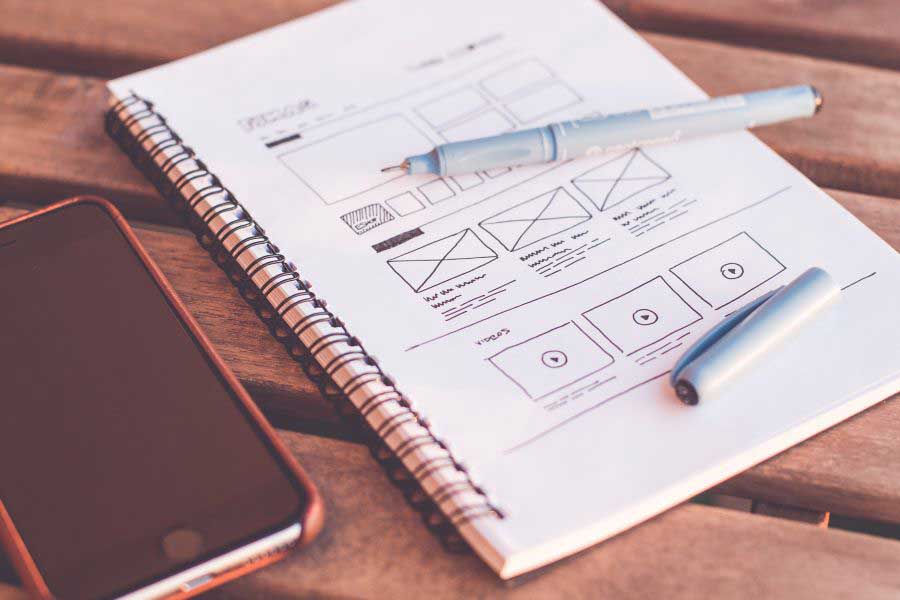 For many UX Designers, Blockchain is still the elephant in the room, however with more organisations creating products and services based around the technology, it's getting harder and harder to ignore.
At Sequence, we've put together just a few great resources that will help you understand Blockchain from a UX perspective and design experiences that work for users.
Looking for an agency to help you with your next Blockchain UX project? Check out our work, and get in touch to find out how we can help.
Before we dive into the UX and design of Blockchain, it's important to first understand what Blockchain is, what it's used for, and its limitations. As with any new technology, the internet can be a valuable place to learn, but it can also be a wealth of misinformation. Guru 99's article helps to bust some Blockchain-related myths and provide clarity on Blockchain.
It explains Blockchain in simple terms and perhaps even more importantly states what Blockchain is NOT. A common misconception for many users that are new to Blockchain is that Blockchain is Bitcoin, the article explains why this isn't the case and how a Blockchain is an underlying technology behind Bitcoin.
The guide provides a full beginners guide with definitions, use cases, diagrams and the history of Blockchain to allow users to fully understand the technology, without getting bogged down with technical jargon and code.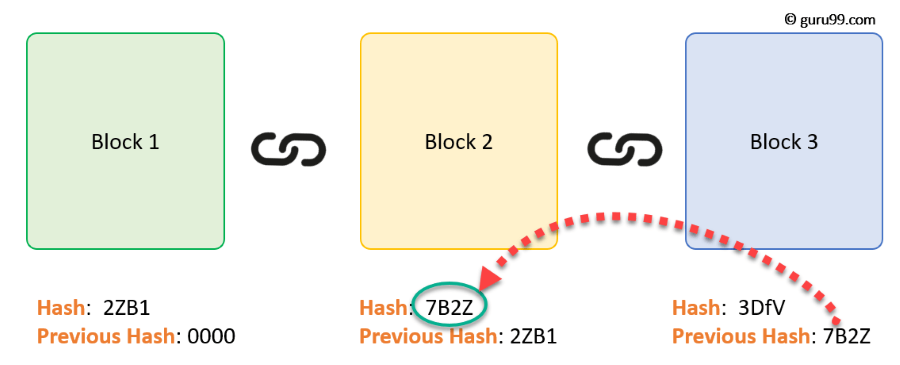 Sarah Mills article on Designing for Blockchain is a great place for UX and visual designers to start learning about the UX process in Blockchain and explore the similarities and differences between the UX of Blockchain and traditional products. The article talks about the current Developer-centric approach to Blockchain, where UX and design often come as an afterthought, Sarah suggests different solutions to prevent this from becoming the case.
Sarah highlights the different levels of trust issues around Blockchain and the effect that this can have on user experience. As well as providing potential methods of building trust in the UI of Blockchain products.
A useful insight into the Blockchain design process is outlined to the reader, with key challenges such as the use of Public and Private Keys explored. Valuable tips about the approach her team at ConsenSys Media take when developing Blockchain products are also provided.
Recommendations are also given on where to get started. Sarah recommends that you don't just read Blockchain articles, but you install a crypto wallet like Metamask, or buy a cryptocurrency on Coinbase. This will really allow you to get a feel for the Blockchain platform.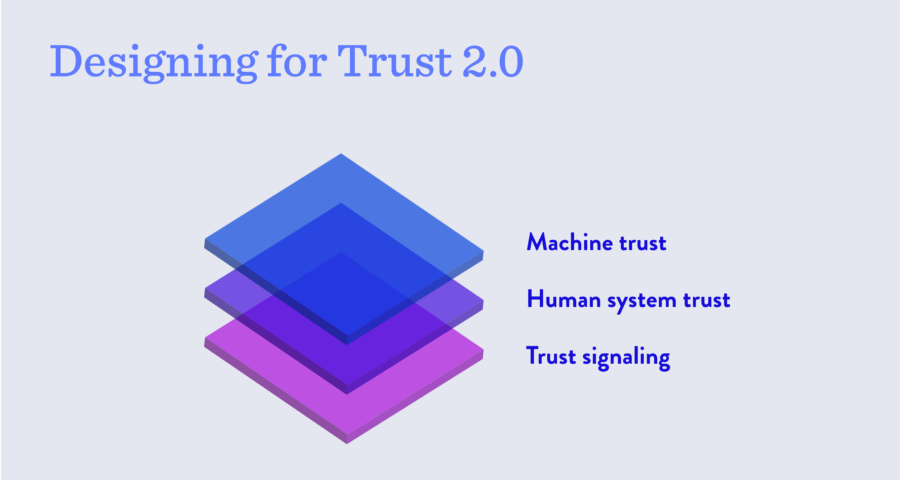 Mariia takes a different approach to many UX Blockchain articles, which tend to focus on building user trust with Blockchain. Instead, she outlines her personal experience when developing an internal Blockchain-based reward system at her workplace.
Critical Blockchain features are talked through and their effect on the user experience evaluated. Mariia provides some tips on the way they solved UX Blockchain problems and the importance of striking the right balance 'between assisting your users and making them feel stupid'.
Finally, Mariia talks of how UX designers shouldn't be afraid to understand the technical side of Blockchain like developers. Having a better understanding of Chain Code, Peers and the Distributed Ledger can help us design better experiences for users.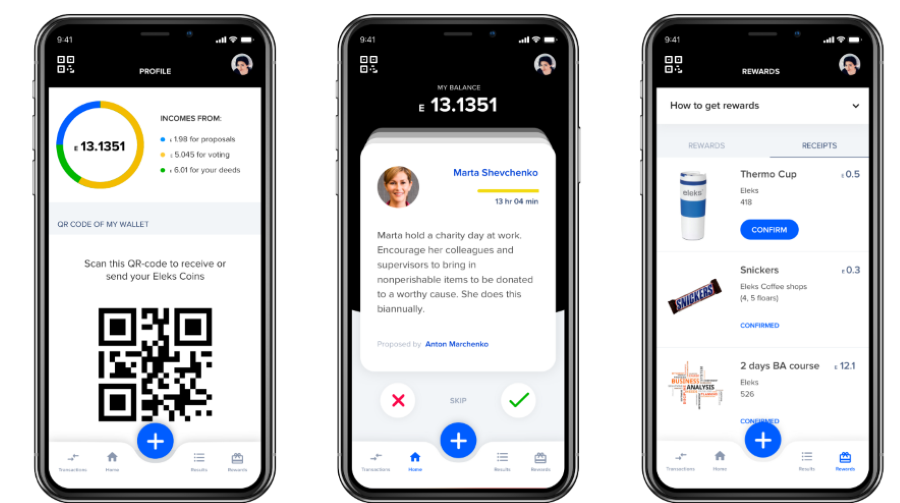 Pedro in his article on mass adoption of Blockchain suggests that good UX that can help push Blockchain into the mainstream and is the key to mass adoption. He talks of how technology is often a barrier to many users adopting Blockchain and the different ways in which we can knock down this barrier as UX researchers and designers.
The article indicates that you should take a user-driven approach to develop Blockchain products and put this before the technology. In Pedro's Blockchain projects he completely transforms the complex Blockchain terminology by using language that is familiar to the user. A Public Address may be confusing for many users, however, practically all web users will be familiar with usernames and passwords.
Limiting the amount of information you show users are also covered in the article, novice users may not need to know about all the benefits of Blockchain, they just want a usable and secure product. Through being selective about the information you show to users of different abilities, you are more likely to create better experiences.
Another great way to learn about the UX of Blockchain is to read UX case studies. Kaga has written a case study based around the redesign of Abra, an established cryptocurrency investment app.
Kaga takes the reader from the problem to the solution space in the project. Conducting user research, by developing personas and conducting surveys, to understand Abra users and their knowledge levels surrounding Blockchain and cryptocurrency. The insight gained helped in the design of the UI components of the app.
The structure of Kaga's case study is very similar to a traditional UX case study and highlights a lot of the similarities in the Blockchain UX design process.

Summary
This is just a handful of great articles that try to tackle Blockchain products and the UX design process that is such a crucial part of the development. However, we haven't got it all figured out just yet, there are still so many exciting UX challenges to solve with Blockchain, and Sequence were committed to solving these for users.
Want to read even more great Blockchain articles and resources? Want to talk about your next Blockchain product? Check out some our Blockchain design work and get in touch.